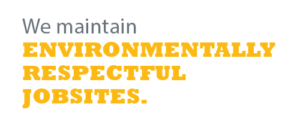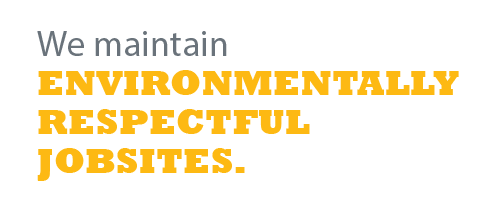 We work with our clients to build to the desired level of sustainability into every project. Whether that's finding special composite wood and agri-fiber projects, or using low-VC emitting paints, sealants and coatings, we seek ways to make things both affordable and sustainable.
At the University of Michigan, we worked closely with the designers of Munger Graduate Residences to determine which materials had the best combination of performance attributes and environmental friendliness.
When the project was submitted for certification under the Leadership in Energy and Environmental Design (LEED) program, judges awarded points for the use of alternative transportation and low-emitting and fuel-efficient vehicles, green power utilization, management of waste, a plan for indoor air quality, and having a LEED accredited professional on the project team.
Originally, Munger was designated to reach only LEED Silver status. But when all of the points were totaled, it achieved LEED Gold status, becoming the first residence hall at the University of Michigan's Ann Arbor campus to earn that distinction.
Sometimes, something we remove from a facility before renovating it becomes a sustainable product.
For example, in 2012 we began work on overhauling Ford Motor Company's Dearborn, Mich. Stamping Plant. Walbridge removed 3,900 tons of scrap steel from the building and sent it to a recycler in southeast Michigan.
It was later sold to several steel mills in the Great Lakes region, which converted it into new rolled sheet steel which was used by automakers, including Ford, to create new vehicle parts.
What we do in the course of constructing a project can have a positive effect.
Walbridge developed a proprietary program, GreenWISEsm, that identifies 18 onsite environmental practices that reduce the impact of construction. For example, timers and occupancy sensors shut off lights when no one is working in a building. Whenever possible, we use natural gas instead of propane for heating, we operate permanent HVAC systems for cooling, and vehicles and equipment are not allowed to idle on our jobsites.