Walbridge has managed plenty of projects with budgets approaching $1 billion. But we've also successfully completed projects worth several millions of dollars.
We are constructors. Our job is to make a positive difference for an owner within the allotted budget. With years of experience behind us, we can analyze an owner's objectives and recommend one of several delivery methods.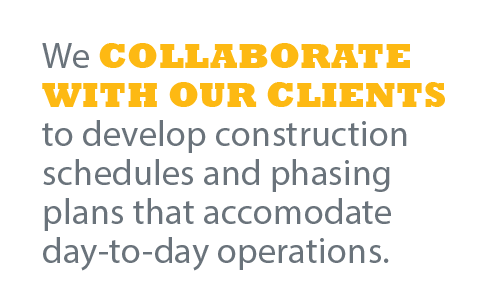 Since we're bidding on projects every week across the nation, and at times around the world, we stay current on market pricing for subcontractor services and materials, as well as labor availability.
At the click of a mouse, we can tap into our "lessons learned" database. It has thousands of pointers from past projects. With it, we can trim time off the schedule and add dollars back into the budget.
When our Value Analysis/Value Engineering specialists enter the game, get ready. From 2009 through 2016, Walbridge set a goal of offering a total of $1.1 billion in value engineered savings to owners. Our VA/VE team teams took that challenge and actually doubled that figure to $2.2 billion.
"Two things we need to always be on the cutting edge: First, talented people; and second, a strong financial statement. Having both of these is going to continue to make us relevant and a force to be reckoned with."