DETROIT, Mich. – With 500,000 to 1 million hours worked without a DART case, Walbridge was named a 2018 Thomas J. Reynolds Award Winner for Construction Safety and Health.
The annual award is given by The Association of Union Constructors to "recognize and comment the exceptional efforts made by members to prevent the occurrence of serious injury – or worse – on the jobsite."
Winners are recognized for achieving a zero DART (Days Away, Restricted or Transferred).
In total, 107 contractors received the award – with a total of 103 million work hours dur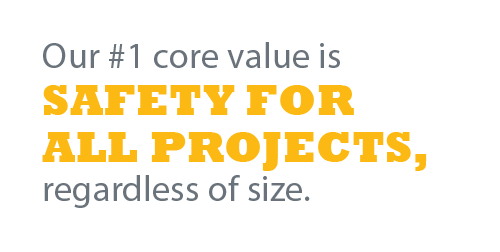 ing 2017. Walbridge was one of 12 companies falling into the "500,000 to 1 Million Hours Worked Without a DART Case," category.
"Our No. 1 core value is safety – simply put it's a focus for every Walbridge employee," Mark LaClair, Assistant Vice President of Corporate Health, Safety, & Environmental, said. "This award is the result of the effort our employees place on safety every day while working on our projects."
To learn more about Walbridge's safety programs please go to: http://www.walbridge.com/how-we-do-it/core-competencies/safety/